MISSED APPOINTMENTS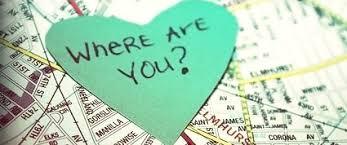 We call or drop an email a few days OR A WEEK ahead of appointments to remind you of your date.
Ensure that our email aim@aimsweep.com is in your safe sender list.
Missed Appointments will be charged a nominal fee of $125.00/hour to cover our time to attend your property.
This price /billing will include drive time from our location to attend your location and any time on site and our return trip.
If you are within our travel flow for the day, it will be a flat fee of $100 for a non-attendance fee without 24 hour notification
Rental units appointments, MUST be attended by the Property Owner, unless arranged otherwise with our Office or pre-paid for services
If the tenant is at residence, AIM chimney MUST have all their contact information so that we may verify our attendance at their Home.
Home-Owners / Landlords are required to provide our Office with a Credit Card Number prior to our attendance at your rental.
We do not discuss any issues found with the tenant unless it is the Tenant that made the initial contact and is Paying the Invoice.
If the tenant refuses our entry, the Owner is responsible for the Missed Appointment fee of $125.00 per occurrence.
If you have issues with our service, you are required to report this to us within 10 Calendar days of Service Date via email and telephone call
---------------------------------------------------------------------------------------------------------------------------------------------------------------------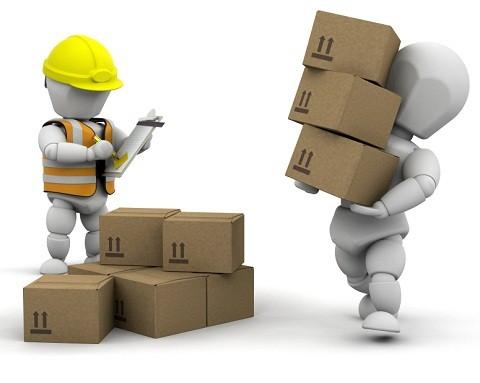 RE-STOCKING / RETURNS 2023 and BEYOND

RETURN MERCHANDISE AUTHORIZATION PROCESS –
DOES NOT APPLY TO CUSTOM / SPECIAL ORDERS / SALE ITEMS OR ACCESSORY ORDERS
APPLIES ONLY TO REGULARLY STOCKED ITEMS

You must contact an inside sales person from AIM Chimney before coming to the Office.
We do not accept returns because you did not like the item, mis-measured nor understood the products use.

When, and if approved, you will be issued a Return Merchandise Authorization number.
The client is to include a copy of the RMA with the product so when the return is received at our office it can be easily identified
and must be accompanied by the original sales invoice.
This must be done within 30 days of the RMAs issuance or product will be refused at our location.

We do NOT issue cash refunds, all refunds will be for Store Credit on Services and Products for the future,
or, you will be refunded to the Method of Original Purchase, less 5% for processing.
In Store Credits MUST be used within 2 calendar years of return date. Some exceptions may apply.

In order to have this process function properly the steps are as followed by the client and AIM Chimney:
1. Email or call advising which items need to be returned and why. Include any applicable photos ALL items must be UNUSED and CLEAN and in ORIGINAL packaging
2. AIM will decide if the item can be returned and decide the restocking fee.

Our standard restocking fee is 25% of its sold value


3. Once approved, AIM will issue a Return Merchandise Authorization RMA# for the invoice of Original Purchase.
The RMA NUMBER must be added/ written onto your original invoice.
4. The Client returns the product, at their expense, to AIM Chimney with the RMA NUMBER clearly indicated and attached to the product. Product must be accompanied by the original invoice & be returned within 3 months [90 Calendar Days] of the purchase date.
5. Returns without Invoice and RMA will not be accepted by AIM Chimney under ANY circumstances.
6. The product must be checked by our AIM Staff to make sure it is in re-sellable condition.
7. Any product not suitable for resale will be refused by AIM and returned back to the client.
8. A clients non-stock / special / custom order will not be eligible for return under any circumstances.
9. A store credit will be issued to the client for accepted products which are returned to inventory,
or a refund will be placed ONLY by the original method of purchase. NO CASH CREDITS
Please note it is extremely difficult to accept any returns during our busy season.
We are requesting that no returns be sent back during the months of October thru January.
There may be exceptions, but they must be cleared by AIM Chimney.
-----------------------------------------------------------------------------------------------------------------------------------------------------------------------------------------
PRODUCT DISCLAIMER – WORK STOPPAGE AND FEES
AIM reserves the right to cancel/delay any work if undue harassment of any kind is given by client and/or their pets, family, friends, neighbours', contractors or if safety issues arise, or in case of severe weather [rain, storm, snowfall, high winds, lightning] or medical or automotive problems.
Although we strive to cater to all our clients' needs and requests, we cannot be held responsible for user error nor perceived user error of any of our installed products, nor for manufacturers' defects in product. We offer no refunds based on User Error, real or perceived.
We can assist with any Warranty Claims but you must product the original Bill of Sale with Date of Purchase clearly noted
We cannot be held responsible for any products supplied by clients for installation by AIM.
We will always attempt to work with you to alleviate any perceived issues to the best of our abilities.
No product returns or cost refunds, will be honoured, nor product de-installed due to Client Error of Usage / Over-Firing of unit installed, nor Mis-Understanding of Usage unless approved by the Office of AIM Chimney.
We do not accept any returns without original bill of sale and afore notice.
Any approved returns must be in new, unused and in saleable condition and in original packaging.
AIM will warrant [to the best of our abilities] product installations as long as we are the regular attending and servicing company.
If we have not attended your property for 24 calendar months from time of last visit, there will be no warranty
If you unit is serviced by another firm, we may void all real or perceived warranties, and any at fault perceptions.
-------------------------------------------------------------------------------------------------------------------------------------------------------------------------------------------------
WORK ZONE
Client must provide a clean and safe surface and atmosphere for our work, including keeping pets, children & adults away from work area.
During inclement, or winter weather, client will have driveway, pathway and rooftops cleared of any accumulated snow / ice / debris before our technicians' arrival for days' project(s) or delays and additional charges can and will occur. We charge if we have to shovel our way into your home for service!!
Client will be responsible for ALL & ANY towing charges incurred by technicians to free themselves from your property due to ice, snow, mud, muck, mire or other road hazard or if we have to shovel snow. [Rate is $125.00/hr]
We reserve the right to delay the project if conditions prove to be unacceptable or hazardous to our technicians on day of appointment due to weather (ice, snow, water, rain, etc), animals, hostile confrontation, improper structure. You will be charged for the time on site.
You will be responsible to clear the hazard[s] and your project will be rescheduled to first available time slot after that, and you will be charged for half day labour for the delay.

Client is responsible for all added time charges incurred by our technicians [125.00/hour] due to wait time caused by any contractors of the client delaying our progress on same property on same date for any reason.

LIMITATIONS

AIM Chimney does NOT provide any electrical work for fans, thermostat hook-ups, etc Please contact a licensed electrician
AIM Chimney does NOT provide gas, oil nor propane hook-ups or lines/tanks Please contact a licensed gas, oil or propane fitter
AIM Chimney does NOT assume responsible for re-drywalling and/or finishing any interior or exterior walls/partitions/soffit/fascia that have to be removed or modified to complete our contracted projects. Please contact a Construction Contractor in that Field
AIM Chimney does NOT sub-contract any work on our projects, client must contract and pay each additional trade personally and directly.
AIM Chimney does NOT provide any duct work connections Please contact a Qualified HVAC Technician

Any overnight stays required to complete your project will involve extra costs added to your billing in order to cover additional overtime wages, accommodations, meals, etc. up to $500.00 per day/per team member.
This will apply even if they stay on site, on your property as we have to pay the technician for their time on site at rate.

Client must maintain their appliances / chimneys in a responsible manner and have systems swept and checked annually/regularly by a WETT Certified Chimney Sweeping Technician or any/all Guarantees/warranties will be voided by AIM Chimney.
----------------------------------------------------------------------------------------------------------------------------------------------------------------------------------------

CANCELLATIONS ON BOOKED INSTALLATION WORK AND PRODUCTS

Contracts are binding upon original, email or faxed signature unless WRITTEN or EMAIL Notice is received by AIM Chimney a minimum of 30 calendar days prior to any project start date, after that point the below terms will apply…
An administration fee of 5% of your deposit[s] will be charged on all Cancellations once product is received by AIM , no matter the timeline given.

Custom and non-regular stock ordered parts must be paid for IN FULL by client upon cancellation of contract, by either party, as these parts cannot be returned nor reused. These parts then become the property of the Client and must be picked up within 5 business days
Client cancellations, for any reason, MUST be made in writing via email or post. OR may be confirmed verbally by telephone to the AIM Office - NOT left on answering machine.
Client cancellations, for any reason, received 14 - 29 calendar days prior to contracted project start date will be subject to a 25% retention of deposit received plus any custom/special order parts charge.
Client cancellations, for any reason, received 03 - 13 calendar days prior to contracted project start date will be subject to a 75% retention of deposit received plus any custom/special order parts charge.
Client cancellations, for any reason, received 00 - 48 clock hours prior to contracted project start time of 9:00 a.m. on service date, will be subject to a full 100% retention of any and all deposits, received plus any custom/special order parts charge.
Failure of client to pay any stipulated deposits amounts due FOR ANY REASON BY DEADLINES PRIOR TO job date, can result in a delay / stoppage of project start and or completion.
A new date will be scheduled on our first available date, pending reception of over-due amounts.
Failure of client to pay final due balance FOR ANY REASON within 30 days of job date, can result in a lien on property.
Client agrees that AIM Chimney may take remaining balance from supplied Credit Card if final balance not received within 30 days of last date on site by other means.
Any Notification of Client refusal of any Payment, at any time, can result is a cessation of work, without completion, by AIM , and retention of product / deposit[s] by AIM .
Client will then be responsible for all Product Balances. These will be Due Immediately, further payment refusal can result in a lien on property
Bank Refused [NSF-Stop Payment] cheques will be charged a $50.00 service charge for each occurrence
Balance then will be due IN FULL IMMEDIATELY by CERTIFIED CHEQUE, DEBIT, CASH, CREDIT CARD or E-TRANSFER
Any/All credit Cards that are declined will be charged an additional $ 50.00 if not approved within 2 calendar days of decline date
Balance then will be due IN FULL IMMEDIATELY by CERTIFIED CHEQUE, DEBIT, CASH or E-TRANSFER

-------------------------------------------------------------------------------------------------------------------------------------------------------------------------------
Thank you for adhering to these Policies It is what keeps our Company running smoothly